This event is over.

3rd Annual Pumpkin Plunge Party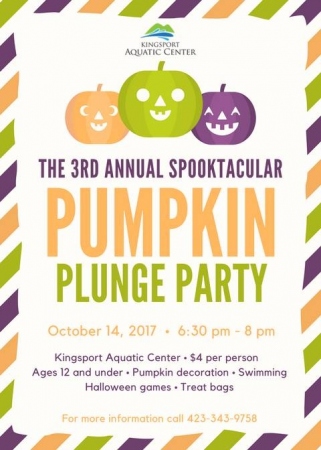 Saturday, October 14, 2017

Kingsport Aquatic Center

6:30 PM - 8:00 PM
Ages: All Ages
| Cover: $4.00
Children ages 12 and younger are invited to plunge into the Warm Pool and retrieve a pumpkin to decorate, participate in Halloween games and swim in the indoor pools. For more info, call 423-343-9758.

Kingsport Aquatic Center
Comments

Around The Web